Volunteering on King Day of Service & Year-Round
Volunteering on King Day of Service & Year-Round
By Brookelynn Williams & Jaime Dunagan | January 22, 2019
At John Lynch & Associates, the word "service" means a great deal. January 21st is this year's King Day of Service. As we honor the man who dedicated his life to community, peace, and social progress, we invite you to join us in committing to volunteer opportunities in Phoenix throughout the year.
In November 2018, Brookelynn Williams joined our team as our newest consultant. One of the ways we knew Brookelynn was going to be a perfect fit at John Lynch & Associates was her shared appreciation for service and all that this special day represents.
King Day of Service: A National Movement
Originally from North Philadelphia, Brookelynn's love for serving those in her community started at a young age. Growing up, she and her peers often volunteered at the Martin Luther King Jr. Community Center and the OIC Community Center, which served as a safe haven for members of the community and gave kids a place to gather and engage in positive activities.
In her community, Martin Luther King, Jr.'s day of service was a big deal. It was a time when children and teens got involved in their communities without even realizing they were doing charitable work. She and her friends cleaned up public areas, helped elderly individuals with home improvements and safety upgrades, painted murals, and collaborated with colleges on multimedia projects.
After moving to California as an adult, she volunteered at the MLK Day Parade in South Central, Los Angeles. She inspired others in her community to give their time – our most valuable asset – to improve the lives of those most in need.
Now, as a Phoenix resident, Brookelynn and her children are continuing to give. King Day of Service is something she and her kids look forward to each year. The goal of this special day is to bring people together in peace and giving back in a way that moves us all forward together. Looking for volunteer opportunities in Phoenix has been an exciting activity as she and her family settle into their new home in Arizona.
More Than Just One Day
The team at John Lynch & Associates is comprised of individuals who are passionate, compassionate, and sincere. We are all dedicated to changing lives through advancing healthcare and improving individuals' quality of life. All of the work we do is based on the principles of community and coming together to make a difference.
We are incredibly grateful to have Brookelynn, a lifelong devotee to serving others, on our team. Now is a great time for her to join us as we launch into 2019 with a very special mission.
John Lynch & Associates will be partnering with Ryan House to carry the giving spirit of King Day of Service throughout the entire year in the Phoenix community.
Ryan House provides a place for family members of children in hospice to stay and receive valuable support. John Lynch & Associates recently had the opportunity to meet with staff and hear the stories of the people Ryan House has touched.
We have been fortunate enough to see first-hand the incredible good Ryan House is doing. Not only do their volunteers provide a safe, comfortable, and uplifting environment for people in need, but they also serve as a bright light during a dark time in one's life.
The team members at John Lynch & Associates are looking forward to volunteering at Ryan House all year long, starting by serving as volunteers at the Community Breakfast in March. We will be donating our time, expertise, and coordination efforts to add value to this incredible cause.
Volunteer Opportunities in Phoenix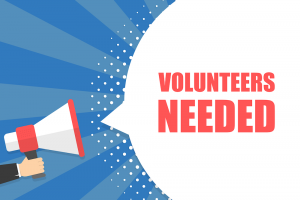 If you would like to join us in celebrating this profoundly meaningful day now and throughout the year, we encourage you to find volunteer opportunities in Phoenix that speak to your heart.
To join us in volunteering at Ryan House, please visit their website at www.ryanhouse.org.
You can find more volunteer opportunities in Phoenix and the surrounding areas by connecting with HandsOn Phoenix or by visiting the City of Phoenix website.
What volunteering experience have enriched your life? And which volunteer opportunities are you looking forward participating in this year? We would love to hear about your experience.  Let us know in the comments below or on our Facebook page.