Electronic Health Records: How Small Issues Cause Major Problems
Electronic Health Records: How Small Issues Cause Major Problems
By Katie Lynch | January 30, 2019
Throughout 2018, my team and I at John Lynch & Associates noticed a trend: healthcare organizations are struggling with major issues that could have been avoided had they addressed small issues with their electronic health records early on.
I often work with clients who come to us initially because they have started to see major issues within their organization, such as unhappy providers, low staff retention, or financial challenges. After digging into where their problems began, it is not uncommon to learn that everything seemed fine within the organization until a tiny issue with their electronic health records emerged.
The problems often seem small at first and are shrugged off as common blunders of technology. However, these small issues cause major issues down the road. Without knowing how to fix those seemingly small problems, they are often left to fester until the entire well-being of the organization is at risk.
Here are a few of the most common challenges my team and I saw clients struggling with – and ignoring – in 2018 and what they really mean for the health of your organization.
Broken Processes
Within your electronic health records, you may encounter the occasional error message or disconnected process. This is normal and to be expected. New EHR systems require a great deal of testing, refining, and post-go-live care.
Unfortunately, the mistake many healthcare organizations make is ignoring these errors and trying to create shortcuts or workarounds instead of addressing the cause of the problem.
When that happens, one broken process leads to a shortcut that breaks something else within the EHR application. Rather than fixing the error, this actually makes completing important tasks harder for other members of the team and means that crucial reporting and billing processes can eventually suffer.
Frustrated Providers
Employee turnover is a serious problem within any organization. In healthcare, however, a high employee turnover rate also impacts the perceived quality of care your patients receive, your ability to develop rapport with patients, and your ability to improve your working relationships for maximum efficiency.
One of the most common issues we see contributing to high turnover rates is frustration with the organization's EHR system. Frustrated providers may feel their time is not valued when they battle with electronic health records excessively.
According to data from a 2018 Deloitte survey of American physicians, "at best, [physicians] perceive themselves as passive participants in EHR optimization efforts and, at worst, they feel ignored. Furthermore, many physicians continue to be frustrated with EHRs, particularly due to lack of interoperability and the burden of documentation."
While this is a common problem, there is also a very accessible solution: improve the functionality of your EHR system, standardize or redesign workflows to match the natural process of care, and encourage every member of the team to practice to the top of his or her license.
Optimizing electronic health records and new technologies within your organization ultimately comes down to ensuring everyone's voice is heard and building a system that will support your team.
Inaccurate or Incomplete Reporting
Ideally, your electronic health records should allow you to get more value out of your work with patients by allowing for population data analytics and streamlined reporting. However, this requires that systems be aligned with integrated care partners as well as regional, state, or federal reporting requirements.
According to Dr. Lloyd Minor, the Dean of Stanford University's School of Medicine, "Insights that could lead to better patient care or new health discoveries remain buried within piles of disconnected data."
Without knowing how to compile, interpret, and use data and reporting within your EHR, these benefits are lost and your organization can quickly fall behind in meeting requirements of governing entities.
In addition to fixing broken processes and taking user feedback into account when optimizing your EHR system, allocating adequate time for training is also a top concern for healthcare organizations.
Electronic Health Records & Your Bottom Line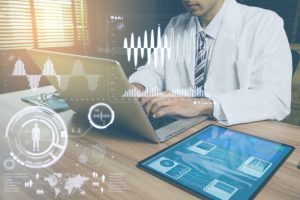 Electronic health records are often seen as a simultaneous blessing and a curse. The EHR systems and tools we have available to us today are incredibly intricate works of software engineering. They allow us to better track patient symptoms and progress, predict future issues, and integrate several different aspects of care seamlessly.
However, robust EHR systems can often appear overly complicated to individuals who are less tech savvy or who honed their skills using analog methods. While it is perfectly natural for there to be a few stumbles along the way, those issues need to be addressed quickly. If repeated problems are left to fester, they can ultimately affect the revenue of your organization.
The health of your organization depends on the quality of the care your team provides and your ability to report accurate data and have claims that are approved with ease. Letting red flags with your electronic health records go unsolved will significantly impact your ability to provide accurate reporting, submit complete claims, and receive accurate reimbursement.
If you and your team are unsure if your organization is suffering from any of these or other day-to-day problems, request our Organizational Health Assessment Tool to find out where you need to prioritize your efforts and if it is time to call in expert help.
When you spot any of these "minor" problems, you likely have bigger problems behind the scenes. For an in-depth analysis of your systems, get in touch with us for a complete audit. Together, we can establish healthy systems so your healthcare organization can continue caring for patients as efficiently as possible.